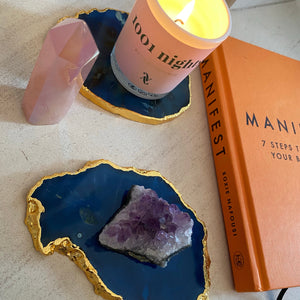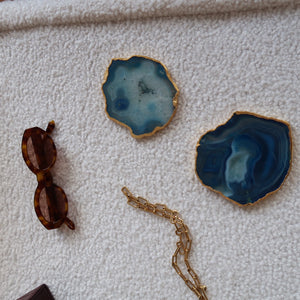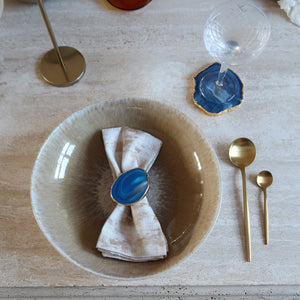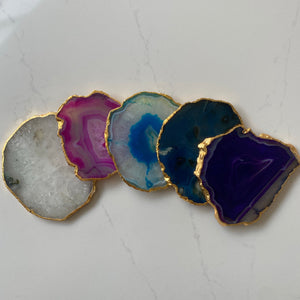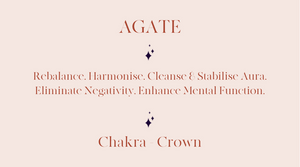 What you need to know
Bring a touch of crystal magic into your home with these beautiful natural crystal coasters. Agate, a grounding stone, is commonly used to help rebalance and harmonise emotions as well as enhance mental function. 
Dark blue natural agate crystal
Circle shape
Gold plated edge
L: 8-10cm W: 8-10cm D: 0.5cm
Set of 2
Sourced from India
Each Alunar crystal product is unique in size, shape and clarity. The product you receive may differ from the product image shown. Crystals are a form of spiritual healing and should not replace conventional medicine practices. 
Free gift Wrap On Request
Our packaging & note cards are 100% recyclable (yep, even the tape!), we use eco-friendly, vegan ink and once you've recycled our (biodegradable) box, it can be remade and reused in just TWO weeks. ALL. THE. GOOD. STUFF.