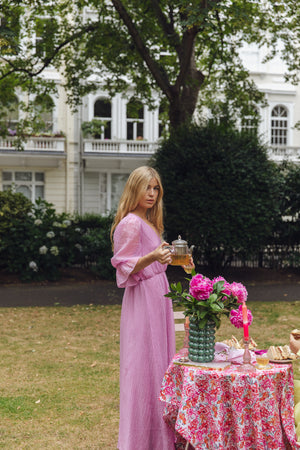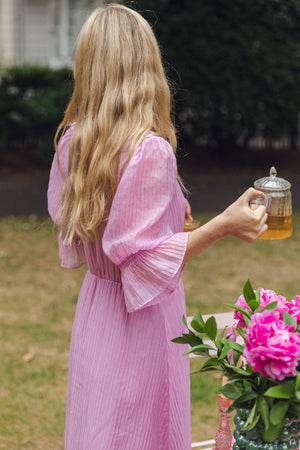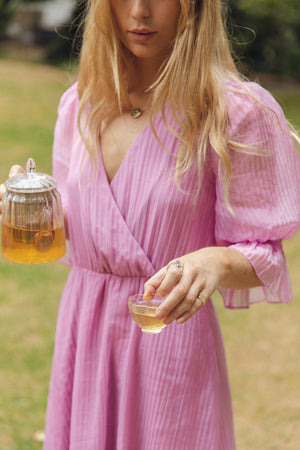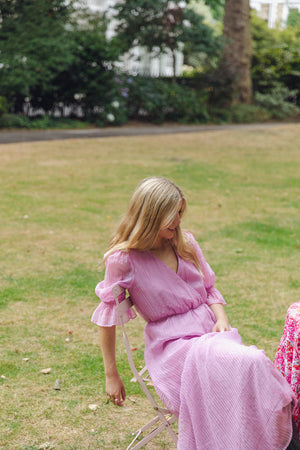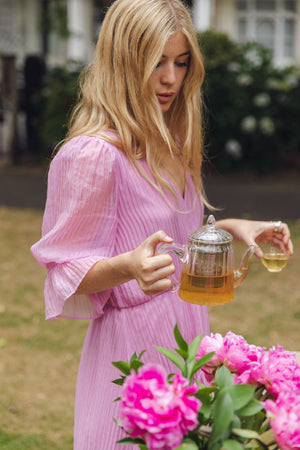 What you need to know
Our wafty maxi is the ideal wedding guest dress. Full lined soft swoosh fabric will have you feeling like a Princess all day.
Wash @ 30
We recommend steaming. 
Free gift Wrap On Request
Our packaging & note cards are 100% recyclable (yep, even the tape!), we use eco-friendly, vegan ink and once you've recycled our (biodegradable) box, it can be remade and reused in just TWO weeks. ALL. THE. GOOD. STUFF.